Manage your school memberships on your digital student IDs with the ID Manager. Include different stickers for memberships for each student to gain special access, discount programs or note validation dates. (ie. ASB Students, bus passes, etc.)
Permission Level: Owner | Manager
Create your Membership stickers
Video Tutorial:
Step by Step:
1.
When logged into
Minga
, select the
ID Manager
and navigate to
Stickers
tab
2.
Click
Create Sticker
3.
Choose an included Minga sticker or upload an image of your choice
4.
Click
Select
Click here to use pre-made Canva templates for you to create your own custom stickers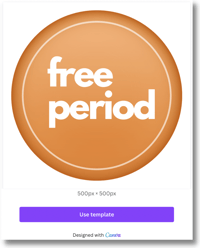 5. Add the sticker name and choose a priority ('0' is the highest priority and will show first on the ID). You can create as many stickers as you'd like!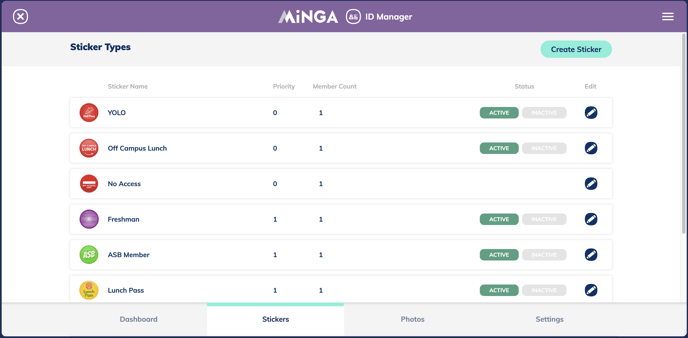 Adding People
Once you have created your Stickers you can add them to the applicable users.
1. To begin, click Edit

2. Hit the Add button
3. If you wish to add an individual member type their Name, Email or Student ID number in the search field.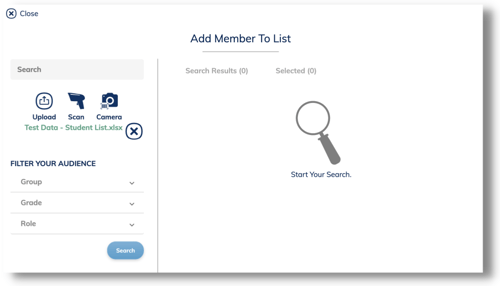 You can also filter your audience and choose based on Group, Grade or Role within your Minga, which makes is easy to add your targeted audience.
Group: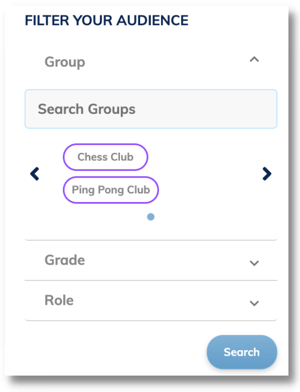 Grade: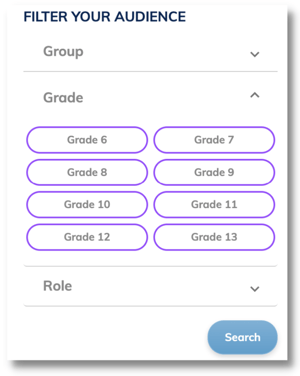 Role: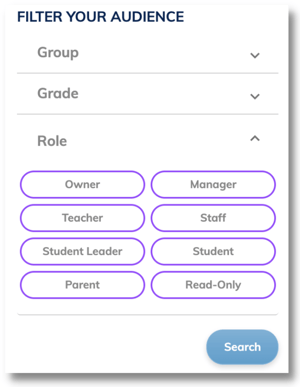 3. Make your selection and hit Add
4. Once you have selected your members you will be able to see a complete list by clicking on the number of members

Set Priority Levels
A maximum of
six
stickers will show on the top of your Digital ID. When you have more than six, arrows will show to allow users to scroll to view all stickers they have.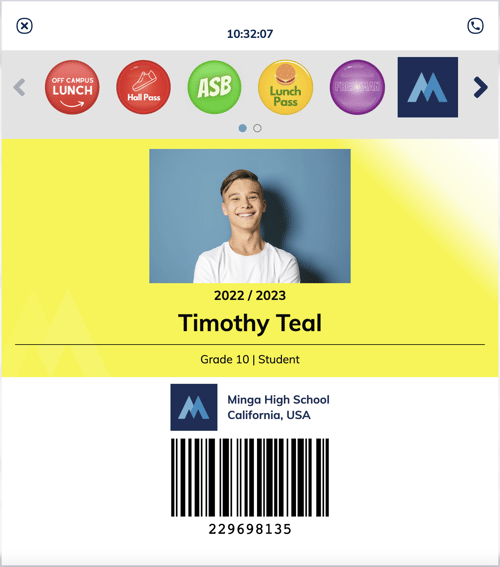 You can decide the order in which stickers should show on IDs by setting the priority level. The highest priority level is "
0
".
Inactivate Stickers
Stickers can be used for as long or as little as you like. If you have volunteers that need a sticker for just one day or event, you can simply activate or inactivate the sticker whenever you are ready by clicking on the ACTIVE or INACTIVE status buttons.